Public Health Solutions is excited to welcome you to our 2023 Annual Gala on Wednesday, June 28, 2023 at Tribeca Rooftop, from 6:00pm onwards. Join us for an evening of cocktails, dinner and conversation with champions of public health who have forged a path ahead for health equity.
Our theme this year, From Stigmas to Solutions: A Vision for Better Health, is a call to action for each of us to shift the focus from stigmas that prevent people from accessing good health, towards solutions that foster health equity and help all New Yorkers thrive.
RSVP to PHS' 2023 Annual Gala!
The time is now to shift our collective focus towards crafting solutions that serve every one of us to ensure that no one is left behind – and at Public Health Solutions, we are doing just that. We are working to bridge the gap in health equity that exists among New Yorkers by dedicating resources to those that need them the most and addressing their unmet needs with support that aligns with their diverse backgrounds and unique circumstances. We invite you to join us so that together we can create a more equitable New York City for everyone.
HONOREES
---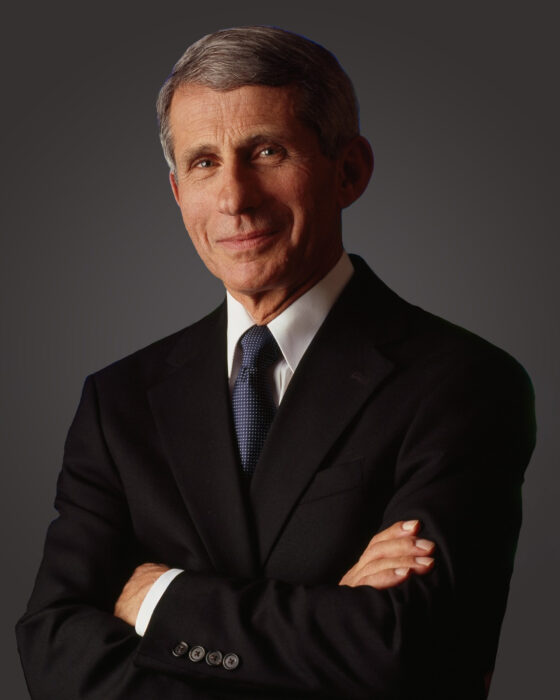 Dr. Anthony Fauci
Former Director of the National Institute of Allergy and Infectious Disease (NIAID) and Chief Medical Advisor to the President
Anthony S. Fauci, M.D., served as director of the National Institute of Allergy and Infectious Diseases (NIAID) at the U.S. National Institutes of Health from 1984 to 2022. He oversaw an extensive research portfolio devoted to preventing, diagnosing, and treating infectious and immune-mediated diseases. Dr. Fauci was a key advisor to seven Presidents and their administrations on global HIV/AIDS issues, and on initiatives to bolster medical and public health preparedness against emerging infectious disease threats such as pandemic influenza and COVID-19. He also served as the Chief Medical Advisor to President Joe Biden. As an HIV/AIDS researcher he was involved in the scientific effort since AIDS since was recognized in 1981, conducting pivotal studies that underpin the current understanding of the disease and efforts to develop therapies and tools of prevention. Dr. Fauci was one of the principal architects of the President's Emergency Plan for AIDS Relief (PEPFAR), which has helped save more than 25 million lives throughout the developing world.
Dr. Fauci is a member of the U.S. National Academy of Sciences, the U.S. National Academy of Medicine, and many other professional societies. He has received numerous awards for his scientific and global health accomplishments, including the Presidential Medal of Freedom (the highest honor given to a civilian by the President of the United States), the National Medal of Science, and the Mary Woodard Lasker Award for Public Service. He has been awarded 58 honorary doctoral degrees and is the author, coauthor, or editor of more than 1,400 scientific publications, including several major textbooks.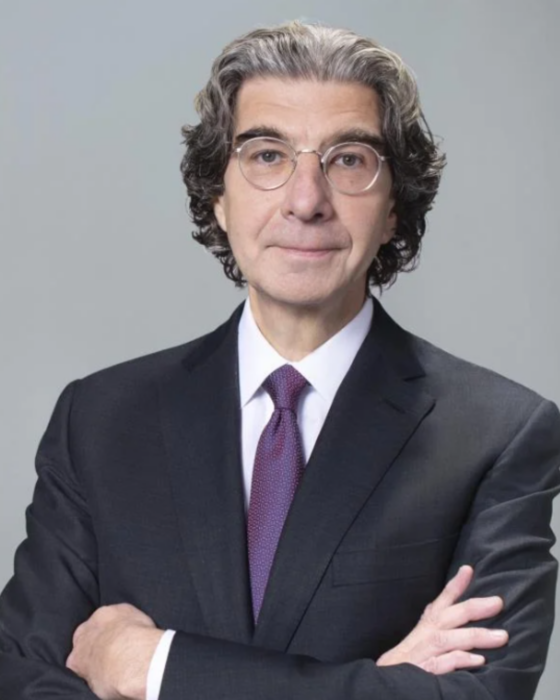 James Mann
Public Health Solutions Board Member and Partner, Davis Wright Tremaine LLP
James Mann is a longtime partner at Davis Wright Tremaine, a nationally prominent figure in U.S. payments law, and a leader of his firm's elite 70-person financial services practice. He was a Harvard summa and a Stone Scholar at Columbia Law, and he is the adoring husband of Alice Rosenwald and stepfather of Jon and Ben Sigelman.
James left public-sector work 22 years ago, but his appetite for public service endures. He's been a Public Health board member since 2018. Before that, he was a member of the board for the Kupona Foundation, which ensures access to high-quality healthcare – particularly maternity care — in Tanzania. Other organizations he's helped include KEEN (Kids Enjoy Exercise Now), Children's Rights (which litigates for foster kids), CENTS (Consumer Education and Training Services, which is focused on financial literacy), the International Rescue Committee, and the Tahirih Justice Center.
James is a tireless recruiter of and mentor to younger lawyers of color. He leads teams that win DEI awards, including from top-five banks such as Citi and U.S. Bank, and has helped develop action-oriented "inclusive language guidelines" for Davis Wright, where more than half of the practice group leadership comes from historically underrepresented backgrounds. He is essential to outreach efforts at Davis Wright, which devoted more than 30,000 hours to pro bono work firmwide in 2022.
MASTER OF CEREMONIES
---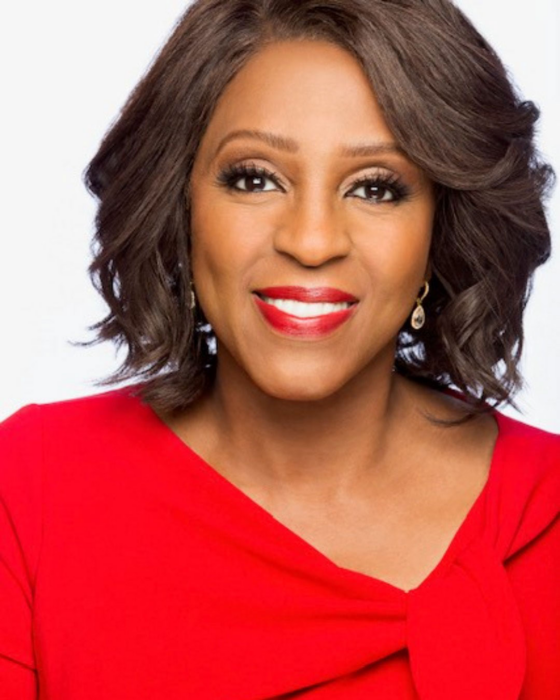 Cheryl Wills
Talk show host, Spectrum News NY1, and Emmy-award winning journalist
Cheryl Wills is an Emmy award-winning journalist for Spectrum News New York 1. As the first African American woman to host a prime-time nightly newscast for the cable network, Cheryl anchors the Emmy-nominated broadcast Live at Ten, weeknights. Cheryl has been with NY1 since its launch in 1992 and is one of the station's most recognizable journalists for breaking news and special coverage. She is also the talk show host of the weekly public affairs program, In Focus with Cheryl Wills where she interviews the most powerful newsmakers and celebrities in the country. Cheryl is also the acclaimed author of a series of books about her family's transition from slavery to freedom in the United States. Learn more about Cheryl here.
VACCINATION POLICY
---
While PHS strongly recommends vaccination against COVID-19 for all guests, proof of vaccination is currently not required. We encourage everyone to practice good public health practices.
RSVP to PHS' 2023 Annual Gala!
LOOK BACK AT OUR PREVIOUS GALAS
---
After two years of virtual campaigns, PHS reconnected in-person and raised a toast to health equity in New York City during the 2022 Health Reimagined Gala. Check out our esteemed honorees and some glimpses of the event here.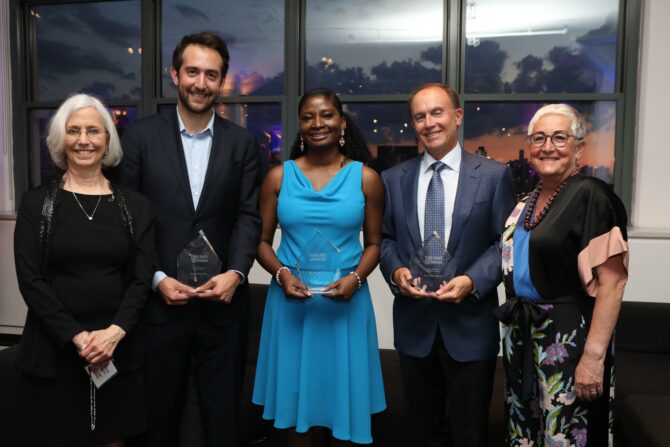 SPONSORSHIPS
---
Presenting Sponsor
Davis Wright Tremaine
Pioneer Sponsors
Empire BlueCross BlueShield HealthPlus, EPIC Insurance Brokers & Consultants, Bread Financial, Flagstar Bank
Visionary Sponsors
Unite Us, SMC Partners, LLC, GFP Real Estate, CUNY Hunter-Bellevue School of Nursing
Champion Sponsor
CBIZ Marks Paneth, Segal
Photo Booth Sponsor
Ichor Strategies
Cocktail / Hors d'oeuvre Sponsor
Northwell Health
For information on sponsorships and e-journal advertising, please contact Ashley Lopez-Olijnyk at (646) 619-6510 or alopezolijnyk@healthsolutions.org.