On June 26, 2018, Public Health Solutions hosted its 60th Anniversary Gala at Tribeca Rooftop. More than 270 guests attended to commemorate our long history in supporting vulnerable New York City families in achieving optimal health, and paying tribute to our honoree and first inductee into our Public Health Hall of Fame.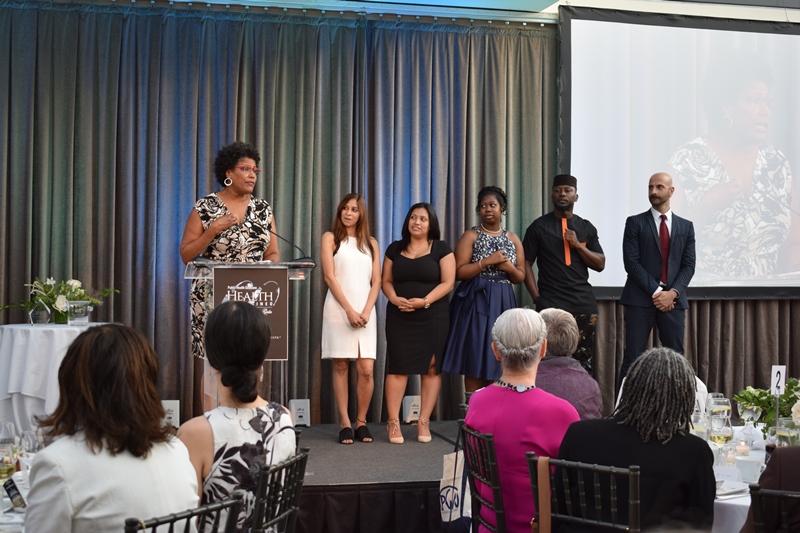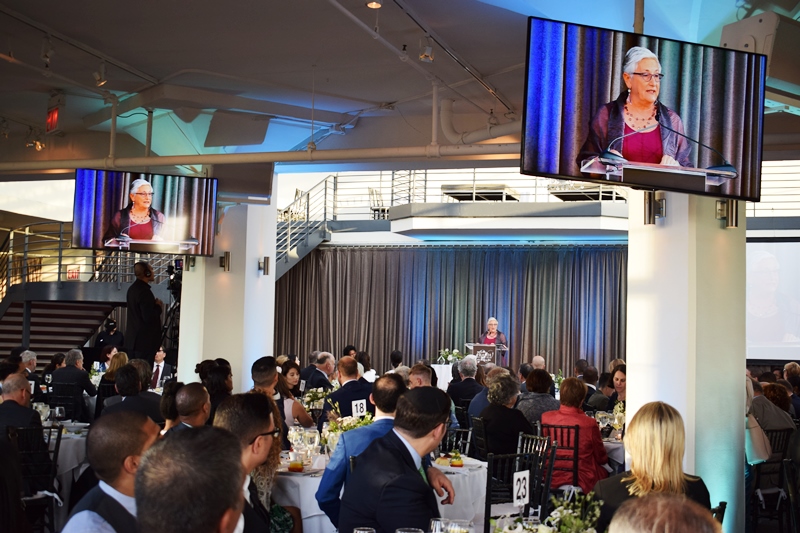 We premiered our "Health Reimagined" film highlighting PHS' work in addressing some of the crucial public health issues effecting New Yorkers, including maternal and child health, tobacco control, and HIV/AIDS.
Public Health Solutions has grown tremendously and expanded the range of our work in NYC dramatically since 1957. Today, Public Health Solutions is the largest public health nonprofit serving New York City.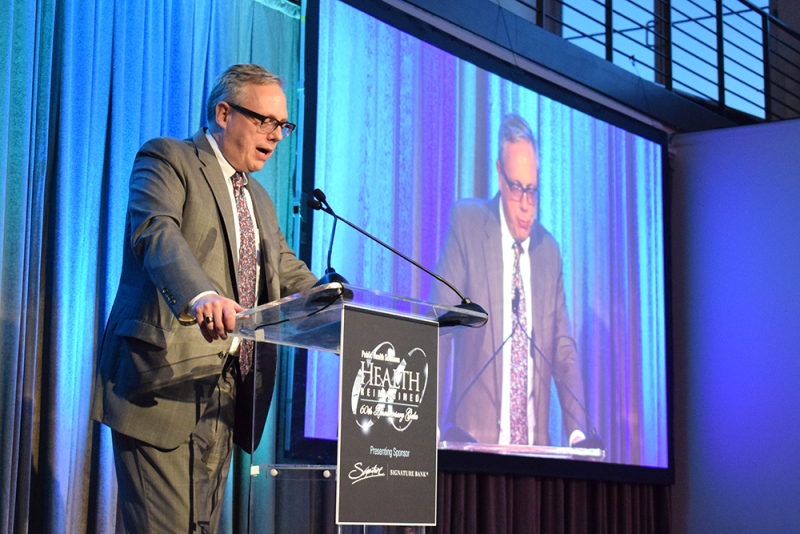 We honored Stephen Simcock, PHS our Board member since 2007, as this year's Champion of Public Health.  Stephen's leadership and dedication to Public Health Solutions and his passion to improve health for NYC's marginalized families have  set an example for all of us.
"PHS' efforts are very different, this feels like a dynamically evolving organization that is rethinking a strategy that will help to survive without diminishing the quality of the public health services that it provides," remarked Mr. Simcock.
Chirlane McCray, the First Lady of New York City, was the first inductee into PHS' Public Health Hall of Fame. The First Lady has led the way in focusing on critical issues like mental health.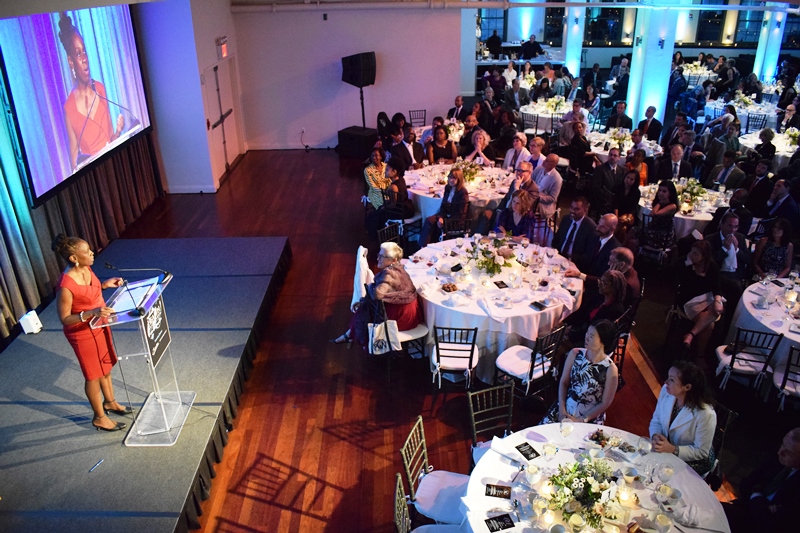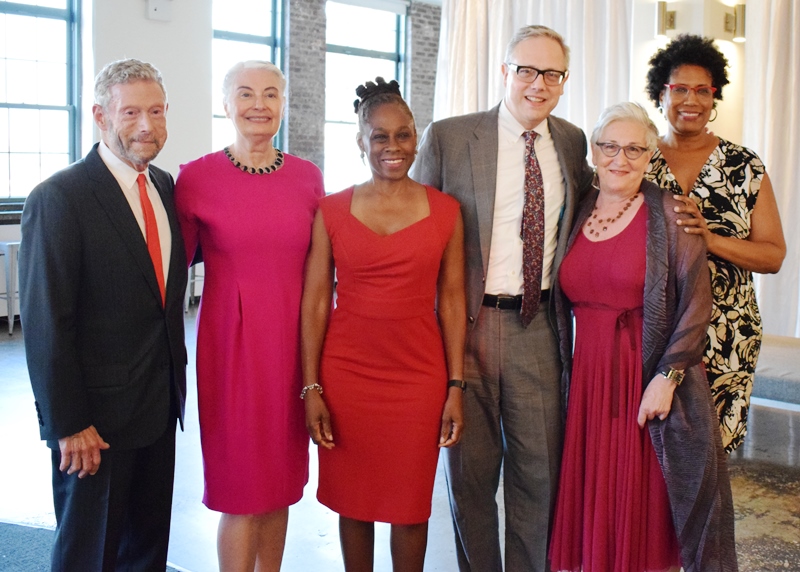 "Everyone has a mental health story," said Ms. McCray, "Together, we can make the mental health the number one health priority. Together, we can build a behavioral house that reflects true American values and make sure our children are better served then the generation that came before them."
The night included cocktails and hors d'oeuvres on the roof overlooking Manhattan, an elegant dinner with public health influencers, government officials and New York business leaders, a raffle and silent auction, and a dessert reception.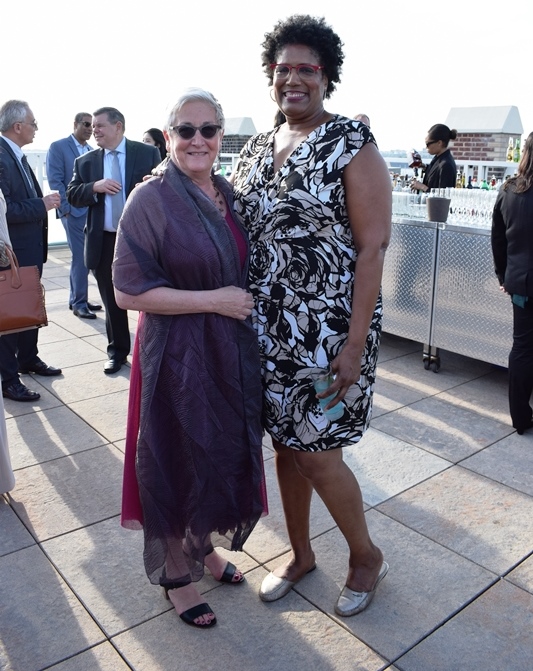 "These times are uncertain, our future focus is not," said Lisa David, our CEO and president. "While this administration devotes its efforts every day to shredding the safety net that both Republicans and Democrats have thoughtfully constructed over decades, together we need to double down on our efforts to provide support to those families who do not have a level playing field. The future depends on what we do in the present."