Our Executive Leadership Team is responsible for the day-to-day guidance of Public Health Solutions (PHS). They are also highly committed to inspire PHS' passionate and talented staff to learn more, do more, and become more.
Lisa David
President and CEO
---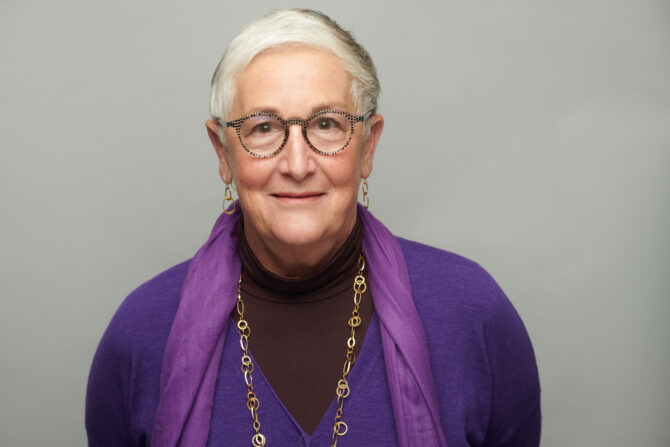 Lisa David is the President and CEO of Public Health Solutions. She leads the organization to support underserved families in achieving optimal health and building pathways to reach their potential. Under Lisa's guidance, PHS improves health outcomes among low-income families and communities by providing direct services such as food assistance, health insurance enrollment, maternal and child health support and sexual and reproductive health services; delivering robust fiscal and administrative grant support for over 200 community-based organizations across the city; and developing coordinated and accountable networks that bridge health and human services that make a sustainable impact on community health.
Lisa has over 30 years of experience in the public health and healthcare sectors. Prior to joining PHS, she held positions as the Interim CEO of Medicines360, the EVP and COO of Planned Parenthood Federation of America, and the Vice Chair for Administration of the Department of Obstetrics and Gynecology at the Columbia School of Physicians and Surgeons. Lisa currently serves on the Health and Mental Hygiene Advisory Council and the Health and Mental Health Advisory Committee for the New York City Department of Health and Mental Hygiene, the Policy Committee of the United Hospital Fund, the Priority and Strategy Council of the Human Services Council, and the New York City Mayor's Public Health Advisory Council. She also serves on the board of directors of Medicines360, the board of trustees of the Women's Health Activist Movement Global (WHAMglobal), the board of National Network of Public Health Institutes (NNPHI), and the board of The Human Services Council (HSC).
Zachariah "Zach" Hennessey
Executive Vice President and Chief Strategy Officer
---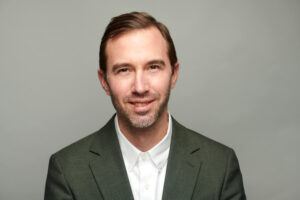 Zach Hennessey joined PHS in 2017 as Vice President of Neighborhood Health to lead PHS' community work — including development, quality and evaluation, budget setting, knowledge management, and all internal and external relationship management. In 2021 he was named Executive Vice President and Chief Strategy Officer to lead PHS' innovative work to develop trustworthy and reliable pathways between healthcare systems, managed care organizations and community resources that advance health equity. In this role he is responsible for developing strategic partnerships across sectors and deploying innovative uses of technology to build community resilience in the wake of COVID-19.
Zach is a health and human services leader with more than 15 years' experience partnering with NYC communities to advocate for just policies, secure critical resources, leverage innovation, and create opportunities that advance health and health equity. Prior to PHS, he served as Assistant Vice President for Community and Population Health at Wyckoff Heights Medical Center and co-directed the Special Projects Division of the Spencer Cox Center for Health at St. Luke's-Roosevelt Hospital Center, New York's largest Designated AIDS Center. In these hospital leadership positions, he he worked to build community partnerships and preventive services into clinical care. Zach has also served as a consultant to a broad range of community-based organizations. He leads the NYC COVID-19 Rapid Response Coalition, serves on the Board of the Ridgewood, Queens YMCA, and previously served on the Mayor's HIV Planning Council and the New York State LGBT Health and Human Services Network. He holds a Masters in Developmental Psychology from Teacher's College, Columbia University, and was a Johnson & Johnson Undergraduate Research Fellow and Henry Rutgers Scholar at Rutgers College.
Cassaundra Howell
Chief Administrative Officer
---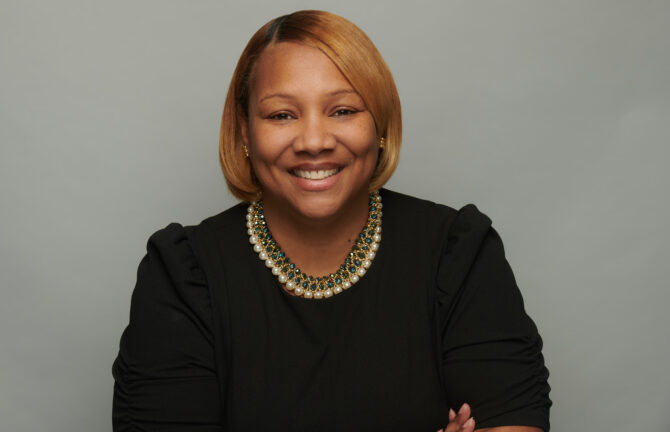 Cassaundra Howell is the Chief Administrative Officer at PHS. She serves as a business partner to the CEO and Executive Leadership Team on the organization's financial, budgeting, and administrative processes – including IT, HR, payroll, and benefit functions. She is a business executive with over 20 years of experience successfully leading teams, forging synergies, and maximizing organization-wide goals. She holds a Bachelor of Science in Real Estate from New York University and a Master of Finance Degree from Pace University.
Prior to joining PHS, Cassaundra held the position of Partner and Chief Financial Officer at Ichor Strategies where she worked in tandem with the CEO to set and drive the business' vision and operational strategy to connect fortune 100 businesses to communities they operate within and expose them to different perspectives to build authentic relationships and foster mutual success. She also held the positions of Director of Discretionary Procurement and Assistant Comptroller at the NYS Governors' Office of Storm Recovery where she had a direct role in managing HUD's Disaster Recovery Grant Reporting System, maintaining HUD compliance for specialty funds and overseeing the financial management and budgeting of grants and recovery funds totaling $4.2B.
Peter Jensen
Chief Information Officer
---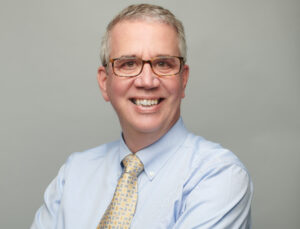 Peter Jensen joined Public Health Solutions in 2001 and has been the Chief Information Officer since 2007. As CIO Peter overseas all corporate technology and communication systems. Peter has 30 years' experience supporting numerous technology initiative in the public health and education fields. Prior to joining Public Health Solutions, he worked as the Content Manager for the Center for Collaborative Education which project supported 40 New York City Public Schools with educational technology. He has also worked at the Dalton School as the Associate Director of Technology.
Krista Lepper
Vice President of Legal Affairs and General Counsel
---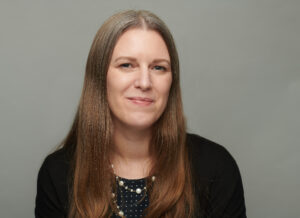 Krista Lepper first came to PHS as a Post-Graduate Legal Fellow, straight from Brooklyn Law School in 2009. After working through a variety of legal roles at PHS, Krista was promoted to General Counsel and Vice President of Legal Affairs. In this new role, she provides counsel to the Senior Leadership Team, Board, and staff; addresses nonprofit governance and ethical issues; oversees PHS' contracting and compliance work; and engages in and supports employee relations. Over the past ten years at PHS, Krista has completely revamped PHS' HIPAA program, engaged with numerous outside counsel on myriad contracting and other transactional issues and, most importantly, gotten to know her PHS colleagues. Krista has always had an interest in public health, working at Kaiser Permanent's Division of Research prior to attending law school. Access to healthcare and health equity are two issues she and PHS are committed to fighting for.
Veronica Smith
Senior Director of Health Policy and Community Affairs
---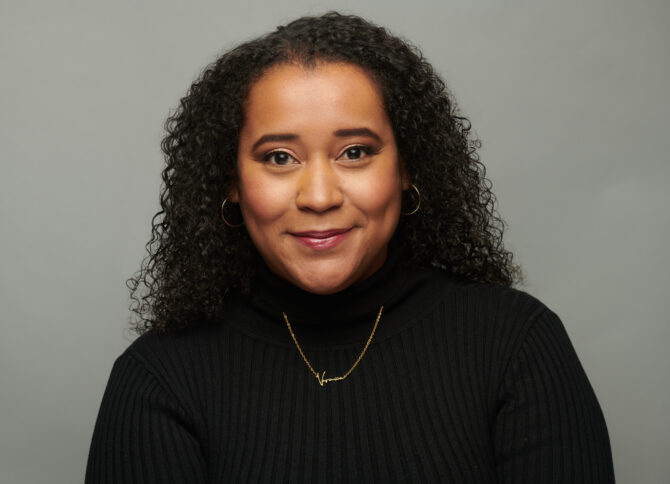 Veronica brings to her new position over 10 years of experience in the fields of community engagement, policy, and advocacy. In her most recent role as Principal for Client Management and Community Engagement at Ichor Strategies, Veronica advised Fortune 15 clients on strategy development and execution. She forged partnerships with corporate, philanthropic, and grassroots networks to steer corporate investment to historically excluded communities.
In her prior work as the External Relations Executive for the New York Government and Community Relations Department at the Port Authority of New York and New Jersey, Veronica served as a key community engagement liaison to advance the agency's mission, programs, and operations. She directed major public outreach campaigns, coordinating with interdepartmental teams for initiatives such as the "Restoring the George" Construction Program, the George Washington Bridge Bus Station Redevelopment Program, and the Port's 2050 Master Plan.
Veronica is a native New Yorker who is fluent in Spanish.
Jemar Ward
Chief People Officer
---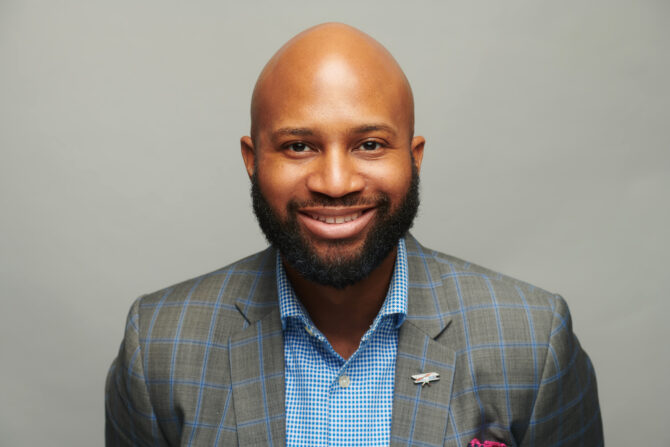 Jemar Ward is a dynamic and accomplished HR professional who currently serves as the Chief People Officer at PHS. With over a decade of experience in HR, Jemar has a proven track record of success in guiding individuals and organizations to reach their full potential. He is a certified life coach and holds the SHRM-SCP certification, demonstrating his commitment to professional excellence and growth.
Prior to joining PHS, Jemar served as the Global Director of HR and Equity, Diversity & Inclusion at buildOn, where he played a key role in promoting a culture of diversity, equity, and inclusion and change management. Jemar's areas of expertise include diversity and inclusion, recruitment, employee relations, benefits, leadership, strategy, and facilitation. He is motivated by progress and action and is passionate about using his role in HR to advocate for others and be the voice in the room.
Jemar is an active member of the community and is involved with organizations such as the New York Urban League. He is also a member of Kappa Alpha Psi Fraternity, Inc. and is recognized for his contributions to the field, having been named to Network Journal's 40 under 40 and featured in Black Enterprise.
In addition to his work in HR, Jemar is a sought-after speaker and has made speaking engagements on topics such as career coaching and diversity. He is a catalyst for change and an accountability partner who is open, empathetic, and authentic in his approach. With his passion for helping people be the best version of themselves and his commitment to making a positive impact, Jemar is an exceptional leader and a valuable asset to the PHS team.